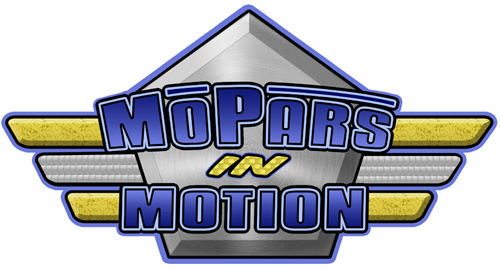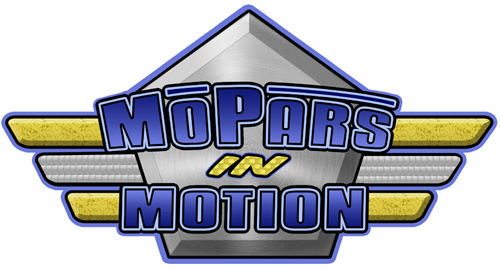 Members Rides & Letters
A Survivor-My 1967 Plymouth Satellite
By Frank Wemple
| | |
| --- | --- |
| No doubt most members of Mopars In Motion appreciate how rare it is to find a '67 Plymouth Satellite in totally stock condition and this was one reason I bought this car. Another reason was that I came to appreciate superior Chrysler engineering when I attended college in a small town in central Missouri from 1964 to 1968 and became well acquainted with the local Chrysler-Plymouth dealer and his family. They actually became my family away from home and I spent a good deal of time at their dealership (more time than I should have spent away from studying!). I bought a new '67 Barracuda from them and after I returned from Vietnam they were kind enough to sell me a new '71 Barracuda at cost. | |
Fast forward to about eight years ago when I decided I wanted a later model collector to use as a driver. I have a 1928 Packard Roadster and a 1934 Packard Coupe, but they aren't terribly well suited to today's highway driving. I wanted a collector car that I could drive up to Maine or New Hampshire for a weekend; one with a twelve volt electrical system with headlights that provide light, windshield wipers that actually wipe, a heater that heats, a defroster that defrosts and turn signals that most other drivers recognize. My preference was a Plymouth or Dodge from the mid-Sixties and I focused on a '65, '66 or '67 Plymouth Satellite. As I am an originalist, I wanted an unmodified car in its original configuration, but the ones I came across were either modified in some way, needed a complete restoration or were totally restored and selling for more than I could possibly afford.

Then in June of 2011, I came across this 1967 Satellite that was being sold by a dealer in North Carolina. After studying the pictures on the dealer's web site and reading the description several times, I knew this was exactly what I had been looking for! I called the dealer the next day only to discover that three or four people had called ahead of me and at least one of them was almost certainly going to take the car. However, nobody had put down any money, so I decided to put down a credit card deposit and take a chance. I was quite apprehensive as this was the only car I ever bought without having looked at it, but I was afraid (and probably rightfully so) that if I went down to look at the car, someone would get in ahead of me with money. It turned out that I wasn't the least bit disappointed as the car was exactly as the dealer described it.
This car was originally ordered by Coast Chrysler Plymouth in Manhattan Beach, California, in late 1966. It came with a 383 V-8 with a four barrel carburetor, the most powerful engine available in a Plymouth B Body car other than a GTX. Other options included the heavy duty 727 Torqueflite automatic transmission, a console and floor shifter, power steering, a Plymouth Transaudio radio and several other options.
In February of 1967 Mike Dion, a young man of 23 took a shine to this bright red Satellite sitting on the dealer's lot and he took it home. He lovingly maintained and cared for this car until he died in 2010 by which time the car had accumulated 138,000 miles. The only major things done during Mike's tenure was an engine rebuild in 1987 and a repaint in the original Bright Red the next year. Mike's son said that his dad was always tinkering with the car and was very picky about its appearance. With the car I received a large three ring binder with carefully organized receipts and yearly summaries of everything that was ever bought for it and done to it.

After acquiring the Satellite from Mike's son and daughter following his death, the North Carolina dealer replaced the seat covers and door panels with authentic Legendary Auto Interiors exact reproductions and replaced the original wheels and deluxe wheel covers with chrome road wheels which were an option but were not originally on this car. I have been told by a couple of knowledgeable people that this car can be used as a guide for someone who wants to determine exactly how Plymouth originally made a 1967 Satellite. I was very pleased when I attended a local Mopar meet and overheard a guy remarking to his friend, "When have you ever seen an unmodified '67 Satellite with a 383?" A rare automobile indeed.
| | |
| --- | --- |
| | Driving this car is certainly fun and even with Ethanol gas the performance is truly impressive. While these cars were not designed for sports car handling, the torsion bar front suspension and rear leaf springs in the rear result in better cornering than most American cars of the period. One drawback is that the power steering is exceedingly light with virtually no road feel, but that's what people liked, or were at least used to, back then. While manual steering would provide more road feel, it would be slower and undoubtedly rather heavy with that big 383 engine sitting up front. Despite these minor flaws, however, the car is really fun to drive and I don't need much of an excuse to take it out for a spin. |
---
"Caught The Disease"
By, Martin Kapalczynski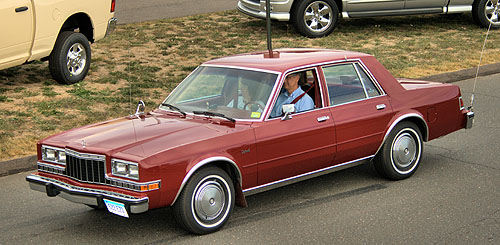 Here's a letter from member Martin Kapalczynski, who's caught the "disease":
Why joining MIM is like getting an infection. I joined MIM the spring of 2010. At first I thought it would be fun to go to a few cruise nights and a few car shows but after attending a few events something strange started to happen. The more I talked to people and looked at their cars; I started to see my own car in a different light. How could I make my car nicer? Can I get it to shine a bit brighter? Is it all original? Do I have all the possible documentation on the car? Before I knew I had caught the "bug".
In 2010 I may have caught the "bug" but during 2011 it became a full blown "infection". I couldn't wait for the start of the cruise nights and for the first show. I was always checking to see who else had a show in the area. I attended my first AACA show in 2011 (3rd place modern), my first national show in St. Johnsbury VT, WPC (2nd place modern), ? (http://www.chryslerclub.org/meetinfo.htm) and my first Mark's Classic Cruise. It seemed every week or two there was an event I wanted to attend. Before I knew it, it was October and I was at my first SuperCar Shootout in Lebanon Valley and the season was over.
Ralph, Sharleen and the MIM board of directors, thanks for promoting and spreading this love of MOPARS and I hope the 2012 season will spread the "infection" and more people catch the "bug".
Martin Kapalczynski 1987 Dodge Diplomat
---
Why Join Mopars In Motion
A letter to the club from Sean Secondo
Dear Mopars In Motion, Why join Mopars In Motion? Why would a Ford man join your club? Especially a long time loyal Ford owner and Carroll Shelby fan? A man whose hobby is a Ford SVT Shelby GT500 Cobra Mustang and a Ford Edge as a daily driver? A man whose girlfriend just bought a brand-new Mustang GT 5.0? And the only Mopar in his life was a Chrysler New Yorker 5th Avenue that he tried talking their dad into NOT buying when he was a kid? (He should have listened!) A man who, when born, was taken home from the hospital in his mom's 1967 Firebird and later growing up excited to ride in her 1968 Pontiac Grand Prix 428? A man who was almost a Pontiac man (whew!) but received a "Mustang" electric rider toy car for his 1st birthday and have been into Mustangs ever since? And to continue his affection for these cars, grew up living near a Ford dealership and classic Mustang parts and accessories store?
Well, that man is me. I've been cruising the Berlin Turnpike for years. Started hanging out at Roy Rogers every Friday and Saturday night in with my 1972 Mustang Sportsroof. It was there when I first met Ralph Barbagallo in 1989. He had his '67 GTX. It sported a stock Hemi engine and mine had a 351C. We were about equal in a quick drag race. I immediately took a liking to him and respected his choice in American muscle and so did he. Now, that's not to say I didn't get any pot-shots against the Mopar brand and he didn't get any against my ride and Fords but we always laughed after and continued our friendship and enjoyment of cruising and showing off our cars. Fast-forward to the present. We still cruise the 'Pike and Ralph has started his own organized cruise down the street at Burger-King and more importantly, the SuperCar Races, SuperCar Shootout and became President of the Mopars In Motion club. I attended my first Mopars In Motion car show in 2011 and attend most of the cruises, some of the SuperCar Shootouts and the last winter's Mopars In Motion party.

From what I have seen, the camaraderie among the Mopar crowd is very pleasant and refreshing. The car show and party was top-notch and full of class. Everyone respects one another and is always ready to lend a helping hand or give advice. If I had some extra money and space, I would love to own a classic '70 'Cuda or a brand-new Challenger. I joined your club for all these reasons; but most of all, I joined because it helps promote, maintain and preserve our American Musclecar hobby. Of which, your club is the model of all modern American car clubs. I highly respect your club and your president, Ralph Barbagallo. Without him, none of this would be possible. So, thank you Mopars In Motion club and my friend, Ralph. I proudly display my 'MIM' window cling on my GT500!

Sincerely, Sean Secondo