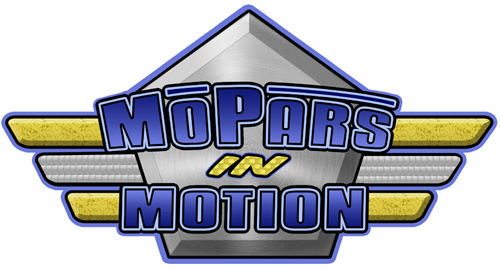 Don't Have a Mopar, Yet? Join MIM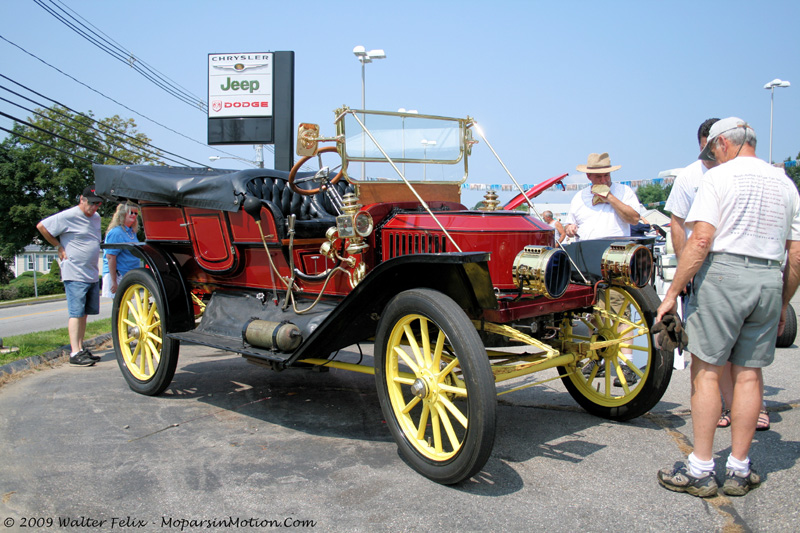 Mopars In Motion has a Non-Mopar class at our All Mopar Shows. This unconventional idea was voted on by our membership and introduced in our 2009 show season. There are several reasons why a Non-Mopar Class is offered. First, if a brand X shows up at an All Mopar show, they have an interest in Mopars. When they enter the show, instead of parking outside the show, the club collects an entry fee, which benefitís the club. We make them feel welcome, then we introduce them to the Chrysler heritage, Mopar engineering and performance, and the unique passion that Mopar enthusiasts have for their vintage and modern Mopars. That Brand X owner experiences all that our shows and club has to offer them and their families, and guess what? Youíve converted that Brand X owner over to Mopar! They join the club (We have dozens members that came into the club this way since 2009), they may even buy a new Mopar (or two) from our partner dealerships or a vintage Mopar. This is a win-win situation for the club, the dealerships, and the Mopar Community in general.
Why Join Mopars In Motion
A letter to the club from Sean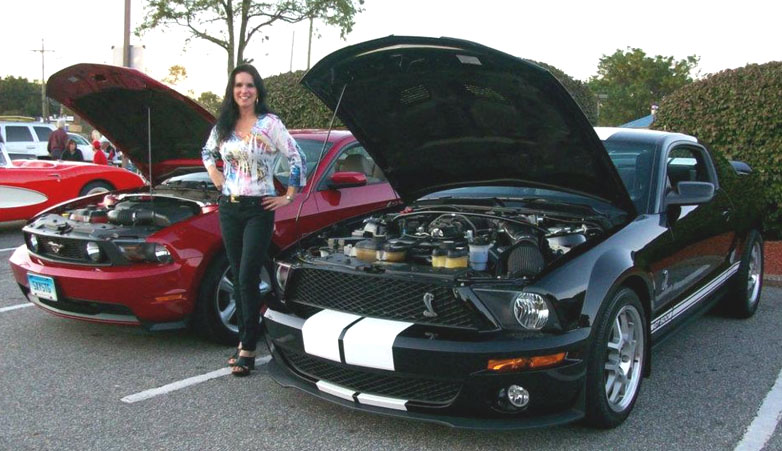 Dear Mopars In Motion, Why join Mopars In Motion? Why would a Ford man join your club? Especially a long time loyal Ford owner and Carroll Shelby fan? A man whose hobby is a Ford SVT Shelby GT500 Cobra Mustang and a Ford Edge as a daily driver? A man whose girlfriend just bought a brand-new Mustang GT 5.0? And the only Mopar in his life was a Chrysler New Yorker 5th Avenue that he tried talking their dad into NOT buying when he was a kid? (He should have listened!) A man who, when born, was taken home from the hospital in his mom's 1967 Firebird and later growing up excited to ride in her 1968 Pontiac Grand Prix 428? A man who was almost a Pontiac man (whew!) but received a "Mustang" electric rider toy car for his 1st birthday and have been into Mustangs ever since? And to continue his affection for these cars, grew up living near a Ford dealership and classic Mustang parts and accessories store? ?
Well, that man is me. I've been cruising the Berlin Turnpike for years. Started hanging out at Roy Rogers every Friday and Saturday night in with my 1972 Mustang Sportsroof. It was there when I first met Ralph Barbagallo in 1989. He had his '67 GTX. It sported a stock Hemi engine and mine had a 351C. We were about equal in a quick drag race. I immediately took a liking to him and respected his choice in American muscle and so did he. Now, that's not to say I didn't get any pot-shots against the Mopar brand and he didn't get any against my ride and Fords but we always laughed after and continued our friendship and enjoyment of cruising and showing off our cars. Fast-forward to the present. We still cruise the 'Pike and Ralph has started his own organized cruise down the street at Burger-King and more importantly, the SuperCar Races, SuperCar Shootout and became President of the Mopars In Motion club. I attended my first Mopars In Motion car show in 2011 and attend most of the cruises, some of the SuperCar Shootouts and the last winterís Mopars In Motion party.
From what I have seen, the camaraderie among the Mopar crowd is very pleasant and refreshing. The car show and party was top-notch and full of class. Everyone respects one another and is always ready to lend a helping hand or give advice. If I had some extra money and space, I would love to own a classic '70 'Cuda or a brand-new Challenger. I joined your club for all these reasons; but most of all, I joined because it helps promote, maintain and preserve our American Musclecar hobby. Of which, your club is the model of all modern American car clubs. I highly respect your club and your president, Ralph Barbagallo. Without him, none of this would be possible. So, thank you Mopars In Motion club and my friend, Ralph. I proudly display my 'MIM' window cling on my GT500!
Sincerely, Sean